The Conformiq Story
Who Are We? Meet a Software Testing Automation Leader
Pioneering Automated Software Testing
The founders of Conformiq had a simple goal: to help other organizations achieve higher quality and make the most out of software testing automation. With software engineering know-how and a visionary mindset, they established our company in 1998. Back then, young entrepreneurs were starting software companies that would change the world, and Conformiq was one of them. It was to become one of the very few that helped shape and transform the test automation market and gained a reputation as an innovative game-changer in the software development process.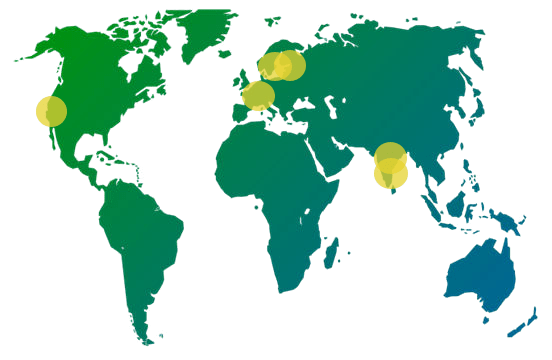 Enhancing User Experience with Efficient Tools
From day one, we have developed a proprietary technology to tackle complex challenges for businesses worldwide. We have always focused on improving user experience with easy-to-use tools. Our commitment to delivering best-in-class software has never wavered. We continuously refined and perfected our solutions and processes to address and solve ever-evolving technology needs through innovative practices: DevOps, agile approach, behavior-driven development, and multi-channel strategies for web, mobile API, and more. And it paid off! We revolutionized software testing automation globally, becoming one of the industry's most remarkable software testing vendors.
Redefining Functional Testing and Quality Assurance
With branches across North America, Europe, and Asia, we have created many trailblazing tools and world-class processes to automate – for you and with you – all the aspects of functional testing from test design to execution, ensuring unparalleled experiences with solutions tailored to your unique needs. We take pride in our work and work hard to earn your trust. That's what makes us stand out from the competition. We have always done our best to optimize functional testing for better quality assurance and consistently meet time-bound delivery requirements.

Making a Difference with Technology and People
Our cutting-edge testing tech has made us a leader, but our people are what ultimately sets us apart. We have teams who truly dedicate themselves to making a difference through innovation and creativity, focusing on customer service excellence. With our proof-of-concept system and pilot programs, you can experience how our teams work firsthand and try out our solutions before committing, ensuring you get the highest value for money and ROI.

Becoming the Go-To Partner for Agile QA Teams and DevOps
Today, Conformiq is, more than ever, the go-to partner determined to support your agile QA teams and DevOps to deliver high-quality software products. We are on a journey to help you get the best possible outcomes and go to market with the most advanced solutions. With over two decades of success under our belt, we are well equipped to surpass your expectations and help you take your business to the next level quickly and cost-effectively.
Why Choose us?

An Ingenious Approach to Automated Testing
Our intelligent testing platform – touchless and script-free – allows the testing of high-quality applications at record speed. Relying on the latest MBT testing methods, we enable agile teams to perform in-sprint test automation with low maintenance while helping rationalize flows in real time. The Conformiq automation frameworks are modular and can be used and reused across projects – or as a starting point for building your own framework.
Conformiq's tools and solutions are undoubtedly an asset for businesses that need quick and efficient ways to test systems or features before launch. They make automated tests compatible, reliable, and accurate to speed up the software development lifecycle and boost time-to-market while reducing the resources required. With our tools, the possibilities are endless, so you can focus on what's important – developing great codes that meet the highest standards.
The Conformiq
Mission

and

Vision
Empowering Developers to Deliver Better Products
Since its inception, Conformiq has been determined to make a difference in the software testing industry. We knew integrating software testing services into the development process from concept to release was essential for delivering outstanding enterprise and embedded software products. Our experts developed some of the industry's most sophisticated software testing tools. These tools enable our clients to test even the most complex systems seamlessly.
Our commitment to quality allowed their products to meet – and even exceed – all expectations. Conformiq is now a leading provider of software testing services worldwide due to our team's integrity and dedication to innovation and performance. We do our best daily to guarantee that our clients benefit from the best possible service and products.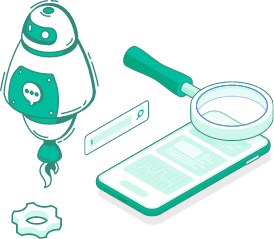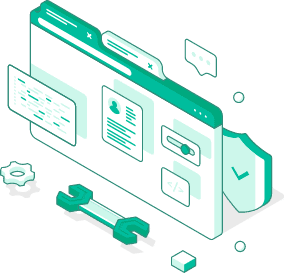 Meeting Stringent Requirements across Major Industries
As a software tester, you know your tools are critical to your success. That's why you should be excited to learn more about our suite of flexible testing tools. Designed to meet the most demanding requirements across major industries, including banking, insurance, retail, and manufacturing, they help you deliver better products on time and under budget.
Whether you're working for telecommunications service companies, network equipment providers, embedded software developers, or enterprise IT solution providers, our tools will make your job easier and help you achieve better results. So don't wait any longer!
Cutting-edge Technology and World-Class Customer Support
The Conformiq Intelligent Test Automation (CITA) technology is ideal for software development teams. CITA is compatible with all standard SDLC platforms, making it the perfect tool for users worldwide. Our technology helps improve efficiency, decrease costs and achieve higher product quality. We are committed to providing world-class customer support and continued innovation for our users. Rest assured that your software development needs are taken care of by us!
Advanced AI-ML Algorithms and Seamless Integrations
We were one of the first companies to apply Artificial Intelligence and Machine Learning to test automation. Our algorithms can think of and automatically design test cases, which gives us a solid competitive edge. We were also one of the first vendors to deliver solutions seamlessly integrating with mainstream commercial and open-source software testing tools. It allowed us to quickly and easily market accurate, reliable, and efficient solutions.
The Conformiq

Can-Do Attitude
A Customer-Centric Approach for Bespoke Partnerships
Conformiq was created with one objective: to help companies achieve their technical and business goals. Our approach is straightforward and starts with questions. We ask questions because it is our priority to understand as much about your corporate culture as possible before we design a customized solution that meets your requirements.
We believe understanding your company's strategy is just as important as understanding your technical needs. After all, the best tools are the ones tailored specifically for you. And we're experts at creating them. So, if you're looking for a partner who can help you achieve your technical and cultural intents, Conformiq is the obvious choice.
Going Beyond a Simple Business Relationship
We have built our reputation on our ability to develop solutions aligned with our clients' objectives. You're not just getting software testing automation solutions when you work with us. You're getting a partner. We integrate and connect with our clients' teams as stakeholders in their success, working hand-in-hand to develop solutions that encompass all the testing stages throughout the SDLC.
Our customers appreciate our commitment to meeting their needs. We continue to expand our offer to ensure they always have the best possible experience, and we deliver on that promise. The results speak for themselves – our solutions yield better quality assurance processes and more successful product launches.