Conformiq, Automated Software Testing Solutions
AI-Driven, End-to-End Test Automation
What if you could deliver high-quality software products by implementing a script-free testing platform designed explicitly for Agile and DevOps projects? It is possible with Conformiq's end-to-end test automation approach and automated software testing solutions leveraging artificial intelligence (AI) to automate the automation. Our AI-driven testing tools enable E2E test automation during your software development lifecycle.
Contact us today for an evaluation of your requirements !
CONTACT US
The Future of

Automated Testing
With high test automation and minimum test maintenance, you can efficiently perform in-sprint test automation for agile software development. Our solutions and products adapt quickly to new product requirements, eliminating the time required for laborious test case creation, test execution, and script maintenance during short sprints. They thus allow the delivery of high-quality products at development speed through a touchless, script-free testing platform.
The Power of Graphical Models
With high test automation and minimum test maintenance, you can efficiently perform in-sprint test automation for agile software development. Our solutions and products adapt quickly to new product requirements, eliminating the time required for laborious test case creation, test execution, and script maintenance during short sprints. They thus allow the delivery of high-quality products at development speed through a touchless, script-free testing platform.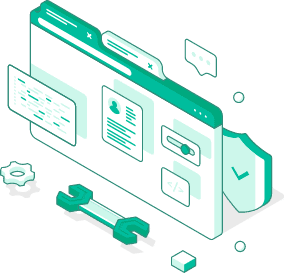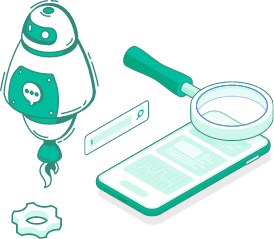 Simplifying the Testing Process
During the process, your requirements are cut and pasted into the model directly from the Requirements Management tool for traceability. Generated test cases can be uploaded to the user's Application Lifecycle Management or Test Management System. In case of design changes, our solution automatically updates the scripts, identifying new, identical, and no longer valid test cases.
The tests generated are optimized for minimum number and/or fast execution and create known documented coverage, improving the quality of the software/ product. Test case documentation is automatically generated in multiple languages if desired.

THE KEY FEATURES OF CONFORMIQ SOLUTIONS
---
Revolutionary Automated

Testing Solutions
Automatically generate and update scripts

and expected test validation results for automated test execution systems

Change your applications' graphical model

and generate test cases on the fly

Generate and update test documentation

for Application Lifecycle Management and Test Management systems

Automatically optimize tests

for faster test execution and known coverage

See what each test covers

precisely through the application

Flag changes

in product requirements to make maintenance faster

Automatically create

and maintain test data

Jump-start modeling

: import software design and software architecture documents (business, test, or automation assets)

Import requirements

to automatically generate end-to-end traceability

Automate the execution of new and existing tests,

and transform manual tests into automatically executable tests

Extend industry-standard

test automation tools, including existing and open-source test execution tools
The Benefits of

Conformiq Solutions
Improved efficiency
Shift left

– Plan tests earlier, discover defects earlier, and finish earlier

Improve tests

– Automatic test optimization means fewer tests, more coverage, faster test execution, and higher quality

Make test automation smarter

– Less time spent on implementation and less maintenance

Be more Agile

– Automate in-sprint testing and be ready before the implementation is
Higher quality
Fewer escaped bugs – Customers typically find 15% to 50% more defects earlier in the cycle compared to manual testing,
Better quality management – Manage your quality targets with a click of a button
Fewer human errors – Standardized, fully automated pipelines leave less room for human errors
Reduced cost
Smart investment – Our customers typically achieve 6x productivity gains and can have up to 400% return on investment
Reduce time to market – By automating all phases in the software development pipeline, you can be done faster
Avoid costly field failures – Defects reported by customers are expensive and can hurt your reputation
Reuse – Import BPMN diagrams, UML models, and SOAP, and you are almost done
Increased manageability
Easier to manage – Integration to development workflows across tools makes progress transparent and improves manageability
Visualized designs – Models are visual representations of the functionality, improving communications
Decreased complexity – Models make complex systems easy to understand
Improved visibility – Keep track of everything from requirements to test cases and defects
Start reducing your testing costs and speed up your time to market today!
Avail today your free demo of any of the conformiq tools
Who Should Rely on

Conformiq Solutions?
Telecommunication Industry Professionals
Conformiq products help Telecommunication service providers and network equipment providers solve critical issues.
Conformiq solutions for communication service providers
Conformiq already proudly supports world-class CSPs like AT&T, Vodafone, T-Mobile to develop their operational efficiency and transform their businesses, providing them with a broad range of advantages.
• They optimize their operational efficiency
Transforming OSS/BSS processes and systems to automate self-service models is key to decreasing operating expenses. Conformiq solutions significantly cut the development time and costs required to transform these systems.
• They innovate faster
The digital competition pushes CSPs – including Over-the-Top players (OTT) – to look for innovative solutions in fields like the Internet-of-Things (IoT) to grow their business. Conformiq solutions enable them to speed up their software development processes, hence boosting their innovation programs.
• They improve their customers' experience
When customer touchpoints are digitized and moved online, and when customer service is becoming an automated self-service, it is vital to ensure that these services work flawlessly. Online services full of bugs encourage customers to switch providers. Conformiq solutions help CSPs notice defects sooner and analyze what is tested and what is not. Conformiq solutions improve the overall manageability of their product development, allowing them to focus on the essential.
Conformiq solutions for network equipment providers
Conformiq solutions enable Network Equipment Providers (NEPs), like Nokia, Ericsson, Alcatel-Lucent, and Huawei, to name a few, to tackle complex product development problems and increase competitiveness. Conformiq helps them improve their processes in many ways.
• Tame complexity
Increasing amounts of features, complex functionality, and the expanding role of software in network equipment have yielded the need for more sophisticated testing solutions. Conformiq tools help decrease this complexity by allowing to visualize the complete functionality in models while improving communication. Conformiq solutions remove the need for complex tests and improve the test quality and coverage while automatically optimizing the number of test cases. Conformiq makes it clear what has been tested.
• Accelerate the Time-to-Market
Competition never sleeps. Focusing on essential things and automating most software testing processes gets projects done faster. Conformiq solutions help accelerate the time-to-market of product development by increasing the efficiency of test automation and maintenance. Our testing tools detect more defects by seamlessly integrating with other development tools while improving projects' manageability.
• Shift left and catch defects earlier
Finding defects late in the development cycle is costly and even more expensive in the case of embedded systems. Conformiq's model-based testing allows organizations to start testing as early as the specifications phase and catch defects earlier. Our tools are ideal companions for test-driven software development. When testing begins early, the product can be of higher quality more swiftly.
Embedded Software Developers
Embedded software development is present in many industries, from aerospace and automotive to healthcare technology and microprocessors engineering. All IT professionals in those industries use quality-driven development methodologies and tight coupling between hardware and software. Conformiq offers unique benefits for organizations developing embedded software products and systems.
• Handle complex systems more easily
Expanding software functionality with a growing number of sensors and other system components increases embedded software complexity. Conformiq solutions reduce this complexity with a unique modular approach. By visualizing the functionality through models, we help improve communications. Subtle and often unexpected interactions are challenging for humans to design. That's why the Conformiq tools allow them to automate their design. Conformiq automatically improves test quality and coverage while optimizing the number of test cases.
• Prioritize quality in their processes
Many embedded applications have stringent quality and reliability requirements, especially safety-critical applications. Unmet regulatory requirements and defects that affect hardware-software interfaces found late in model-driven workflows can be very costly. Conformiq model-based testing allows organizations to start testing from the specification phase and detect defects earlier.
• Benefit from our tools' flexibility
Conformiq tools adapt to your legacy platforms and integrate with your current tools to improve your tests' efficiency. It is convenient in embedded software development environments that are frequently proprietary and customized. Conformiq solutions offer the flexibility to adapt to any framework. Built-in plugins make integration more effortless, and they utilize the Eclipse platform. Conformiq's model-based testing approach improves the efficiency of test automation and maintenance while shortening development schedules.
Enterprise IT Service Providers
The role of Enterprise IT has grown spectacularly across different business segments. Change has been especially significant in banking, financial services, and insurance sectors (BFSI), the public sector, and communication service providers, as most of their IT initiatives are transformational. IT supports the core business functions in these sectors, and budgets have been increasing since more functions and procedures have migrated to the Cloud and are accessible online. Therefore, Conformiq solutions enable Enterprise IT service providers to get to a true cost-leadership and gain a competitive edge regardless of the industry.
• Lower IT costs
Controlling IT services costs is essential for Enterprise IT service providers, no matter the service's scope. Conformiq solutions reduce costs in several ways. Our tools enable more efficient software development processes through increased automation and improved integration across various standard Software Development Lifecycle tools. Our solutions detect more defects earlier, helping organizations avoid costly field failures. Our many use cases demonstrate significant cost savings in different projects.
• Boost innovation through model-based testing methodology
Conformiq model-based testing methodology is an Agile and efficient way of running projects. It's also the perfect fit for Scrum-driven projects. Conformiq automates end-to-end testing more efficiently by enabling business-critical IT services to be developed faster, from requirements to completion. With Conformiq, you stay ahead of the competition. Conformiq's model-based testing methodology allows organizations to shift left and move their processes and technology closer to the customer, resulting in a faster and more effective resolution. The bottom line is that Conformiq helps deliver better services and achieve better business results.
• Benefit from easier maintenance
Maintaining and upgrading legacy services to respond to changing business needs can be tricky and costly. Conformiq's model-based testing methodology significantly reduces your costs by simplifying maintenance operations. Our modular approach to designing models and visualizing your product's functionality makes model changes much more straightforward because our tools automate test execution maintenance with built-in plugins and frameworks.
Want to Learn More About
Conformiq Solutions?
Conformiq helps you improve testing efficiency, reduce related costs, and achieve higher software quality with the most advanced test automation and automated functional test design technology. If you are interested in our solutions and software testing tools, call +1 408 898 2140 today, or fill out the form here.